As a Pastor's wife and women's ministry director I am always praying about and keeping my ears open for spirit- filled, godly and capable retreat and special event speakers. Michelle Sullivan is a spirit – filled, humble- and very capable speaker who has an amazing story to tell about her journey through life with her loving Savior by her side.  She beautifully weaves her story in with biblical teaching. Your women will laugh, cry and be totally blessed by Michelle.
Michelle Sullivan is a breath of fresh air! She doesn't "talk at" her audience. Rather, she shares, laughs, and relates with them. She opened my eyes to see things from my husband's perspective and made me want to run home and hug him so tightly!
Michelle's message is fresh and exciting. Her insights are relevant and personal, and she brings Biblical insight into a topic that many of us tend to glaze over. She cuts to the center of your heart with grace, and I know my marriage is better for having learned from her.
Michelle Sullivan is a gifted speaker.   She is authentic, warm, articulate and connects well with her audience.  Michelle has the ability to add humor and real life stories to somewhat difficult topics such as sex and marriage.  I would highly recommend Michelle to speak at any women's conference.
Once again, you encouraged us with your words of wisdom.  Your humorous way of presenting your message was perfect.  Thank you for your obedience to share your story.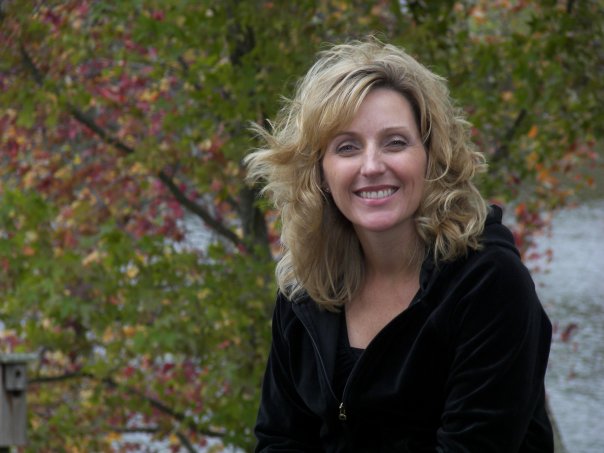 There are so many wonderful things to say about Michelle, but in a nutshell, she is an eloquent, practical, grace-filled, and extraordinary speaker and I highly recommend her to any women's group.   The women at our event left knowing more about what God has to say to us about marriage and with some fantastic and fun ideas to grow and become the wives (or, if single, potential wives) that God designed and intended each of us to be.   
Michelle has a heart for women.  As soon as you meet her, it is evident in the love she has for others, the words that come out of her mouth, and the things she does that blesses others, even when she thinks no one is looking.    She has allowed the Lord to use the trials and experiences she has gone through to grow her into a strong woman of faith, and her deep love for the Lord permeates her teachings.  Her testimony is one that connects her quickly with her audience so that women are able to see how they too, can press on to be the woman God has called them to be.  All Women In Need of God's Strength who hear her messages will be encouraged, uplifted and energized to live life walking with Him.
You are one of our most requested speakers.  Marriages are being changed!  Praise God!  He has given you a gift.
God has used you to give encouragement to so many women that needed hope and strength.  I could listen to you for hours!